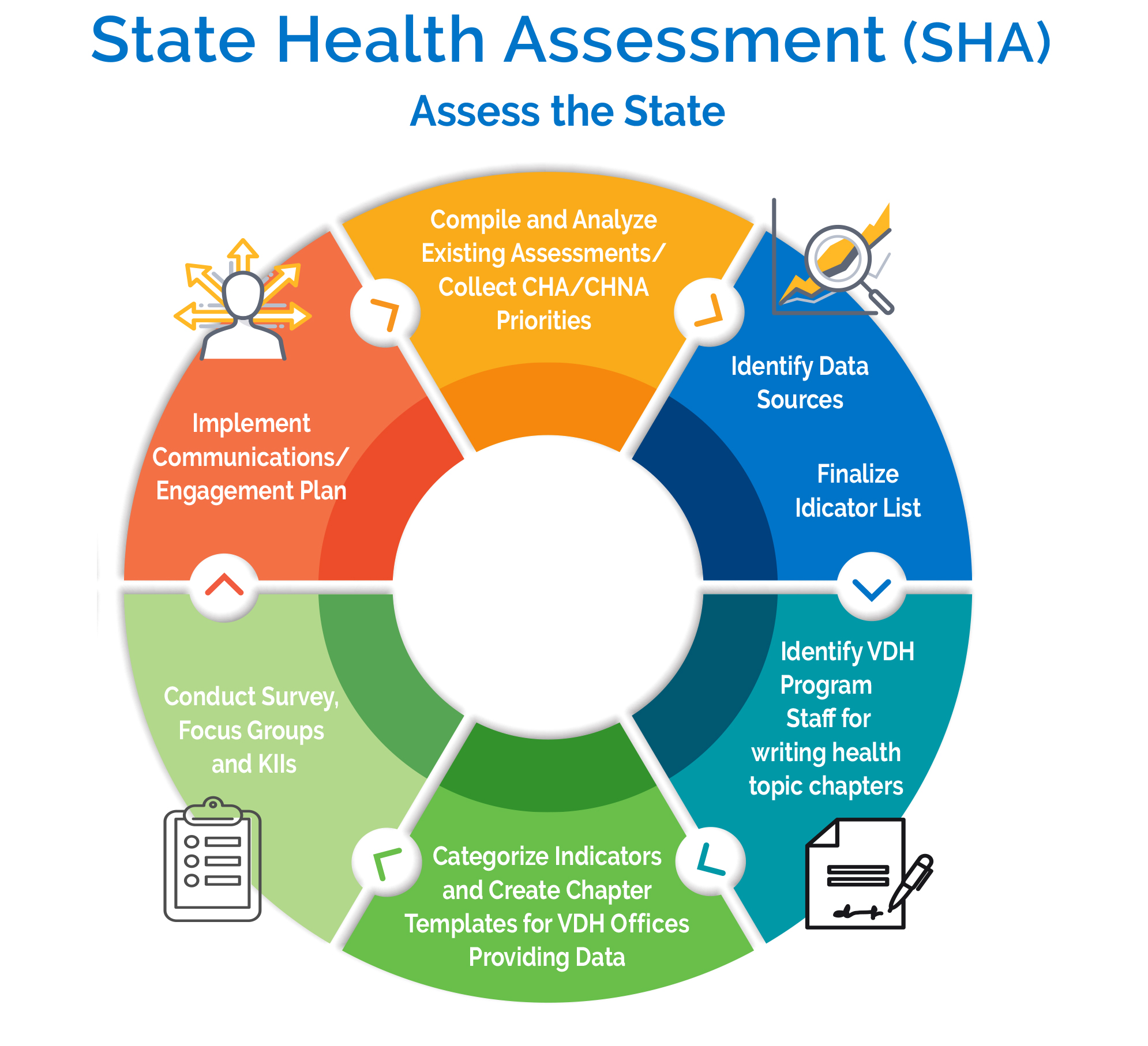 2021 State Health Assessment
The health of all Virginians is a driver of our success and sustainability as a Commonwealth. Multi-sector collaboration and shared ownership, diverse engagement, and data are employed to assess and set priorities to deliver a robust and comprehensive plan for population health improvement.
In 2021, a statewide health assessment will commence. Data and findings from the assessment will lead to action and planning for an improvement plan of identified priorities and interventions.